I know I know... I have been MIA... thats because I have not had anything of importance to blog about until about 2 minutes ago. After I posted a facebook status about how I had made 3 ingredient chocolate chip pumpkin cookies.... Did I get 10 likes and tons of praise? NO, I got made fun of.. WHAT THE HELL. I am sorry I use cake mix to bake. Sorry, I did not roast a pumpkin to make my own pumpkin puree... I was busy watching my son, doing never ending laundry and cleaning, and who the crap wants to roast their own pumpkin.... They can suck it. So here are 2 recipes for all the busy mom's out there that want to make tasty, easy, homemade cookies for their young ones.... Or anybody else who likes easy cookies.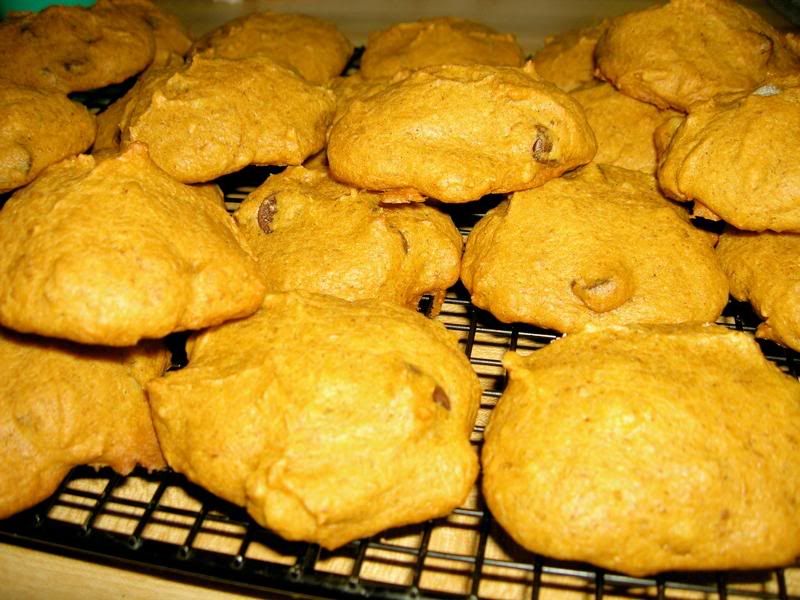 Pumpkin Chocolate Chip Cookies (the recipe I got crap for)
1 spice cake mix
1 bag of chocolate chips
1 can of pumpkin... (the smaller one).
Mix all ingredient together and cook for about 12 mins at 350... SO EASY SO GOOD.
Peanut Butter cookies. ( I thought everyone had this and made it... but my neighbor surprised me and said she had never heard of these....)
1 egg
1 cup of sugar
1 cup of peanut butter
Mix all together and roll into ball. Then take a fork and press the back of it into some more sugar and make press down on the peanut butter ball and then rotate 45 degrees and press again... You know like those patterns in other peanut butter cookies... Cook at 350 for about 10-12 mins.
But by all means if you feel like roasting a pumpkin or making your own peanut butter go ahead... I won't stop you or make fun of you on facebook..... I will make fun of you on my blog.